Coffee MZUZI METRIC Collaboration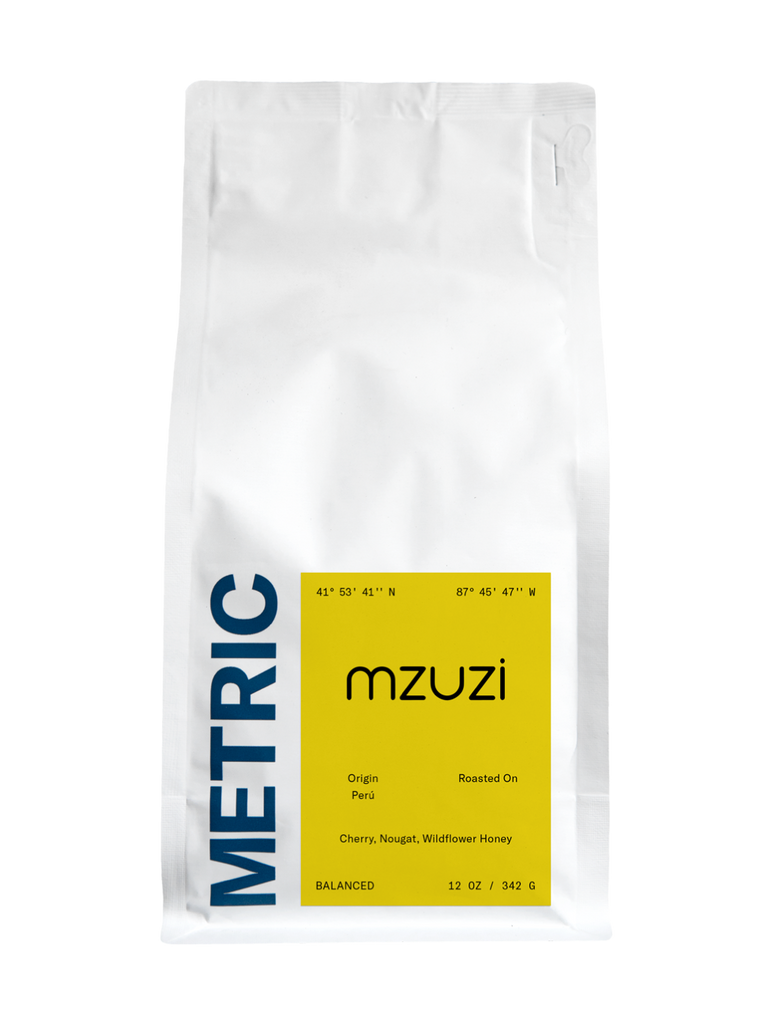 En Masse is a blend made for all types of coffee-lovers. This sweet and complex blend is made to be a flexible coffee that brews beautifully as both drip and espresso. We serve it in our cafe as our daily espresso and provide it to our many accounts who brew it as their house blend. En Masse is composed of coffees from our direct partnerships in Central and South America. Consider this your morning sipper.
These coffees greet you "with arms wide open." They'll stay level if you're a cream-and-sugar type or if you prefer your coffee straight-up. Like the north star, whichever way you wander, these coffees will never lead you astray. It's all in the name; these coffees balance a round milk chocolate backbone and a hint of nuttiness that is undeniably comfortable and crushable.